The March issue of our newsletter the OFFICI@L (No. 75), which is dedicated to EU civil servants, has just been published. It is available in English and French.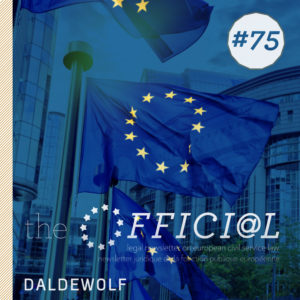 This month:
-> Focus on the motivation of the appraisal/evaluation report
-> Case-law: Does a refusal to work constitute an unauthorised absence?
-> Day-to-day in Belgium: Buying a work of art does not give all the rights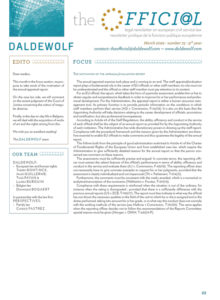 Download the OFFICI@L – No. 75 – March 2022
EDITO of the OFFICI@L – No. 75 – March 2022
Dear readers,
This month in the focus section, we propose to take stock of the motivation of the annual appraisal report.
On the case law side, we will comment on the recent judgment of the Court of Justice concerning the notion of irregular absence.
Finally, in the day-to-day life in Belgium, we will deal with the acquisition of works of art and the rights arising from this.
We wish you an excellent reading!
The DALDEWOLF team
the OFFICI@L is a publication of the European and competition law team of DALDEWOLF, a specialist in the European and international civil service.
Contributors to the March 2022 issue:
the OFFICI@L is a newsletter published in collaboration with Renouveau et Démocratie.