DALDEWOLF is renowned for its knowledge and practice, for more than 20 years, of the African legal and business market. The scope of action of the firm is continental, with a particularly strong expertise in the Great Lakes region (DRC, Rwanda, Burundi) and in West Africa.
DALDEWOLF has opened an office in Kinshasa, which has quickly become an essential reference in the DRC. The opening of the Kinshasa office in 2018 is the culmination of decades of experience and expertise that some of the firm's lawyers have of the market and the legal and business culture in the DRC. In particular, these lawyers were pioneers in the DRC's accession to OHADA. This internationally recognized experience is combined with the firm's arbitration practice.
The Kinshasa office provides legal assistance to a wide range of clients (multinationals, SMEs, start-ups, NGOs, international institutions, public and para-public entities, investment funds, African diaspora in Europe and European diaspora in Africa).
The team of the Kinshasa office is multidisciplinary (OHADA law, corporate law, taxation, mining law, competition, PPP and public procurement, IP/IT, litigation & MARD). As far as OHADA law is concerned, the lawyers of our Kinshasa office are also part of our OHADA Desk (composed of lawyers based both in Brussels and in Kinshasa).
Its areas of activity are essentially related to business and corporate life in the firm's traditional areas of intervention, including obtaining licenses and permits for certain activities (mining, hydrocarbons, energy, banking and financial services, telecoms, agriculture) and managing judicial disputes or through arbitration (CCJA, ICC, UNCITRAL) and mediation.
In addition, DALDEWOLF regularly carries out consulting missions for States or donors in Africa, for example in the areas of auditing and revision of laws and regulations, debt renegotiation, and support for major projects, etc.
Finally, the Kinshasa office has developed a policy of pro bono services, on a selective basis, for the benefit of certain NGOs, non-profit associations and foundations, particularly in the areas of health, the environment, sustainable development and entrepreneurship.
In order to provide pragmatic and field-based services to their clients, DALDEWOLF relies, in Africa, not only on its Kinshasa office but also on a network of law firms (notably the ABLE Network | Club 54, present in more than 40 African countries), number professionals and sectoral consultants (mining, agriculture, environment, finance, etc.), woven over the years.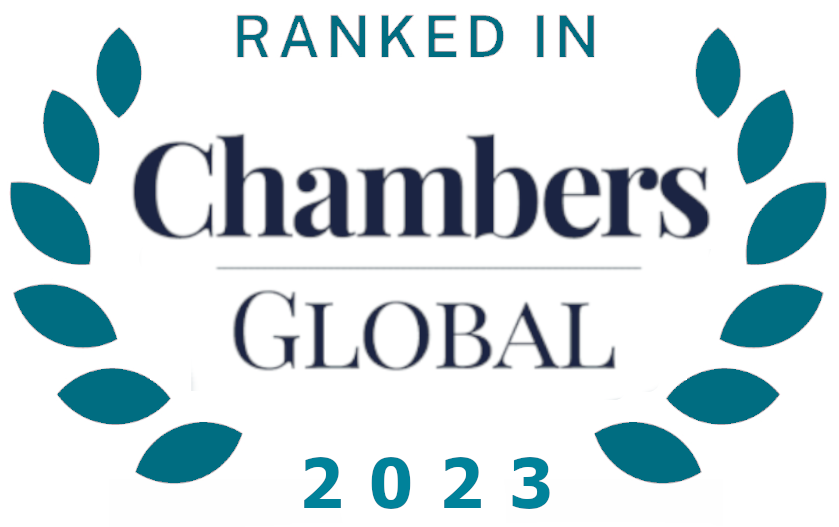 Global Chambers – General Business Law – Band 2 – Congo Democratic Republic of Congo – Global 2023
'What the team is known for
DALDEWOLF has significant expertise in the DRC, with considerable knowledge of OHADA law. Its expertise also extends to project development and financing in the energy and natural resources and infrastructure sectors. The team further possesses experience in corporate transactional matters, drawing on resources from its Brussels office as needed.
Notable practitioners
Brussels-based Patrick De Wolf possesses expertise in OHADA, corporate law, and arbitration. He has a strong track record in renewable energy, investment projects and construction, and a longstanding reputation for his involvement in the DRC.'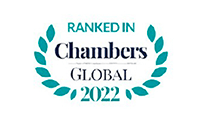 Global Chambers – General Business Law – Band 2 – Congo Democratic Republic of Congo – Global 2022
'DALDEWOLF has significant expertise in the DRC, with considerable knowledge of OHADA law. Its expertise also extends to project development and financing in the energy and natural resources and infrastructure sectors. The team further possesses experience in corporate transactional matters, drawing on resources from its Brussels office as needed.'
Global Chambers – BUSINESS LAW DEPARTMENT CONGO DEMOCRATIC REPUBLIC OF CONGO – BAND 2 – 2020
'DALDEWOLF has significant expertise in the DRC, with significant knowledge of OHADA law. Its expertise also extends to project development and financing in the energy and natural resources and infrastructure sectors. The team also possesses experience in corporate transactional matters, drawing on resources from its Brussels office as needed. Romain Battajon is a key contact at the firm.'
Global Chambers – BUSINESS LAW DEPARTMENT CONGO DEMOCRATIC REPUBLIC OF CONGO – BAND 2 – 2019
'The desk advises on a broad range of transactional mandates across the African continent. Sources appreciate that the team "has a good network and contacts in African markets, and an understanding of African legal matters." Patrick DE WOLF heads the desk and is a key point of contact for clients.'