DALDEWOLF is pleased to announce the establishment of a Tax and Compliance practice within its Kinshasa office (Democratic Republic of Congo) and the appointment of Trésor-Gauthier M. Kalonji to lead it.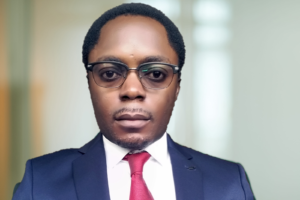 As a tax law, public finance law, and business law lecturer at the Université Pédagogique Nationale, the Ecole Nationale des Finances, the Catholic University of Bukavu, the Leadership Academia University, and Aix-Marseille University, Trésor-Gauthier brings rich academic experience and extensive knowledge in taxation and compliance, significantly enhancing DALDEWOLF's capacity to provide top-quality services to its clients in Africa.
With a PhD in tax law from the University of Neuchâtel (Switzerland), Trésor-Gauthier possesses sharp expertise in international and local taxation, gained notably during his tenure as Head of Legal and Litigation at the General Secretariat of Finance in the Ministry of Finance of the Democratic Republic of Congo in Kinshasa. He has also developed a recognized private consultancy activity, notably for his tax expertise in the oil sector and for structuring a mining exploration company's activities in the Tanganyika province.
The partners Fabian Tchékémian and Laetitia De Smet, who, along with Managing Partner Patrick De Wolf, lead DALDEWOLF's Kinshasa office, are delighted to welcome Trésor-Gauthier. Patrick De Wolf expressed his satisfaction, stating: "We are thrilled to have Trésor-Gauthier join our team. His tax and compliance expertise, experience, and personality will strengthen DALDEWOLF's position as an essential partner in corporate and finance projects in the region."
For his part, Trésor-Gauthier is thrilled to join DALDEWOLF, saying, "I am excited to join the team in Kinshasa and work alongside highly skilled lawyers. I look forward to putting my tax expertise, compliance vision, and passion for law at the service of clients."
Trésor-Gauthier's arrival strengthens DALDEWOLF's presence in business law in general and demonstrates its commitment to offering top-quality services in the Democratic Republic of Congo, in the OHADA member states, and throughout the African continent.