Patrick De Wolf, Managing Partner, is pleased to announce the promotion of Prof. Dr. Daniel Djedi Djongambolo Ohongé, who has been an Associate since November 2022, to the position of Counsel. This appointment is a testament to his skills and contribution within the firm.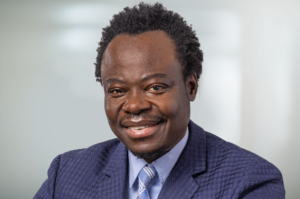 Daniel joined DALDEWOLF in Kinshasa at the end of last year and quickly stood out for his deep legal expertise, dedication, and exemplary professionalism. 'Thanks to his experience and insight, Daniel has played a crucial role in numerous complex cases and has been able to provide effective legal solutions to our clients,' said Patrick De Wolf.
As Counsel, Daniel will assume an expanded role within the firm, where he will continue to provide informed legal advice and represent clients with excellence. His expertise covers a wide range of legal areas, including OHADA business law, commercial law, contract law, and company law. His promotion is a testament to his ability to handle increased responsibilities and provide top-level legal services.
In addition to his legal work, Daniel is also an associate professor at the University of Tshumbe (DR Congo) and has been a lecturer at the Faculty of Law at the Université de Montréal (Canada) since 2013. Since 2018, he has also become an associate researcher at the Centre de Droit des Affaires et du Commerce International (CDACI).