The food and beverage sector is in constant evolution. Its importance, the diversity of its players and the complexity of the challenges it faces require a specific approach.
It is fast becoming the most intensively regulated sector in Europe and regularly confronts companies with questions of interpretation of the legislation. They need to be able to make quick and strategic decisions.
The Food & Beverage team is headed by Aude Mahy, one of the few recognised experts in this field in Belgium and Europe.
With its in-depth knowledge of the sector and the challenges it faces, the team aims to be an ally of choice for food companies to support them at the highest level in the development of their projects and, if necessary, in the management of crises, conflicts with competing companies and discussions with the administrative authorities (FASFC, Commission, EFSA).
The lawyers of the Food & Beverage team assist food companies at all stages of the production, marketing and distribution of food, beverages, food supplements, food for special medical purposes and animal feed. They also represent their clients in administrative or judicial proceedings, in case of dispute with the authorities or with another actor.
For international projects, the firm has developed a specialised network and is also a member of the Food Lawyers Network Worldwide®, with which the team maintains very close links. The firm has no exclusive relationship with any law firm and can therefore advise clients solely on the basis of their interests.
Download the Food & Beverage brochure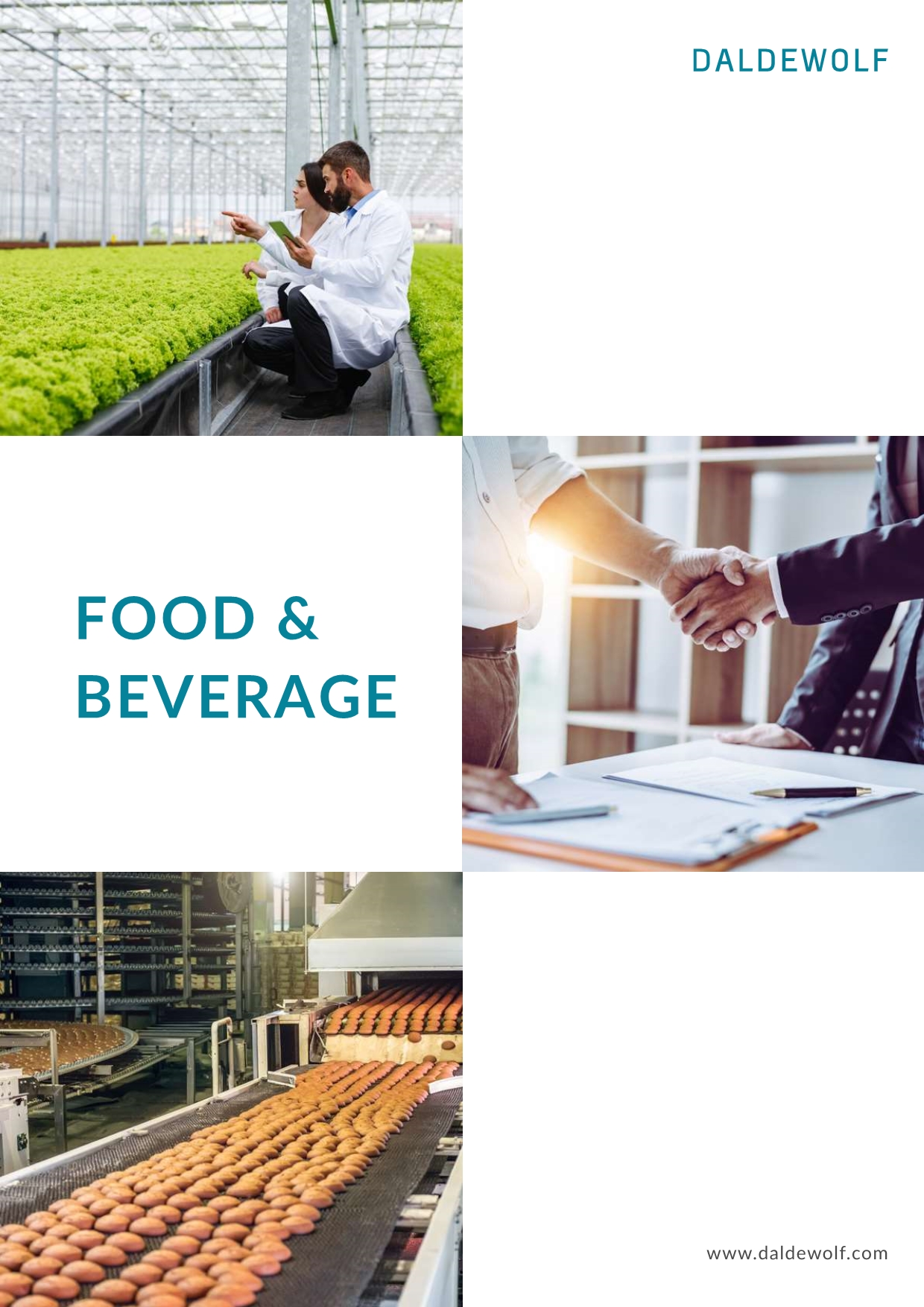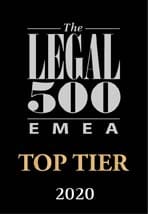 Legal 500 – EU REGULATORY – TIER 1 – 2020
'DALDEWOLF 's 'excellent' practice garners praise for providing 'sound advice in Belgian and EU food law'. Practice head Aude Mahy, a recently promoted partner who joined from Loyens & Loeff in May 2019, is 'the star of the food regulatory team, well-versed in specific Belgian law issues and at the same time has a deep command of the European regulatory framework.'
Legal 500 – INDUSTRY FOCUS – TIER 1 – 2020
'DALDEWOLF's 'very responsive and business savvy' food law practice group attracts praise for its 'in-depth knowledge of the food business, gained through years of experience', and was significantly strengthened by the arrival of practice head Aude Mahy from Loyens & Loeff in 2019. Mahy has notable experience in the food sector and advises on contentious and non-contentious regulatory and commercial matters; she is also able to leverage the firm's multidisciplinary expertise to advise on employment, real estate and antitrust issues.'