DALDEWOLF is pleased to announce that its Kinshasa office team has been strengthened with the arrival of two new junior associates, previously trained at the firm: Loïs Dubu and Samuel Nzolantima.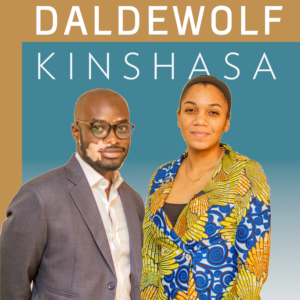 Loïs Dubu has been a member of the Kinshasa/Matete bar since July 2022, graduated in law from the Université Protestante au Congo in Kinshasa (2021) and holds a certificate of training in arbitration issued by the Centre National d'Arbitrage de Conciliation et de Médiation du Congo (CENACOM, 2021). She handles economic and business law cases and works in both French and English.
Samuel Nzolantima has been a member of the Kinshasa/Matete bar since July 2022, graduated in Law and Political Science from the Université Catholique du Congo in Kinshasa (2017) and graduated with an LLM in International Law from SOAS University of London (2019), where he mainly trained in investment law, international commercial law and natural resources law. Having spent two years in London, Samuel is now fluent in English.
Before joining the bar, Samuel was part of the administrative management of Asbl Laël Vision in Kinshasa, from 2011 to 2017. He also completed various internships in law firms in Kinshasa and London as well as in audit firms in Kinshasa, before spending a year as a lawyer at Ecobank DRC. Finally, Samuel is active in the associative field, having participated in the administrative management and projects of an NGO in Kinshasa from 2012 to 2017 (El Shaddaï Foundation).
Thus, Loïs and Samuel come to expand the "Legal advice" department of the DALDEWOLF office in Kinshasa.
The Kinshasa office of DALDEWOLF now has 10 full-time lawyers.