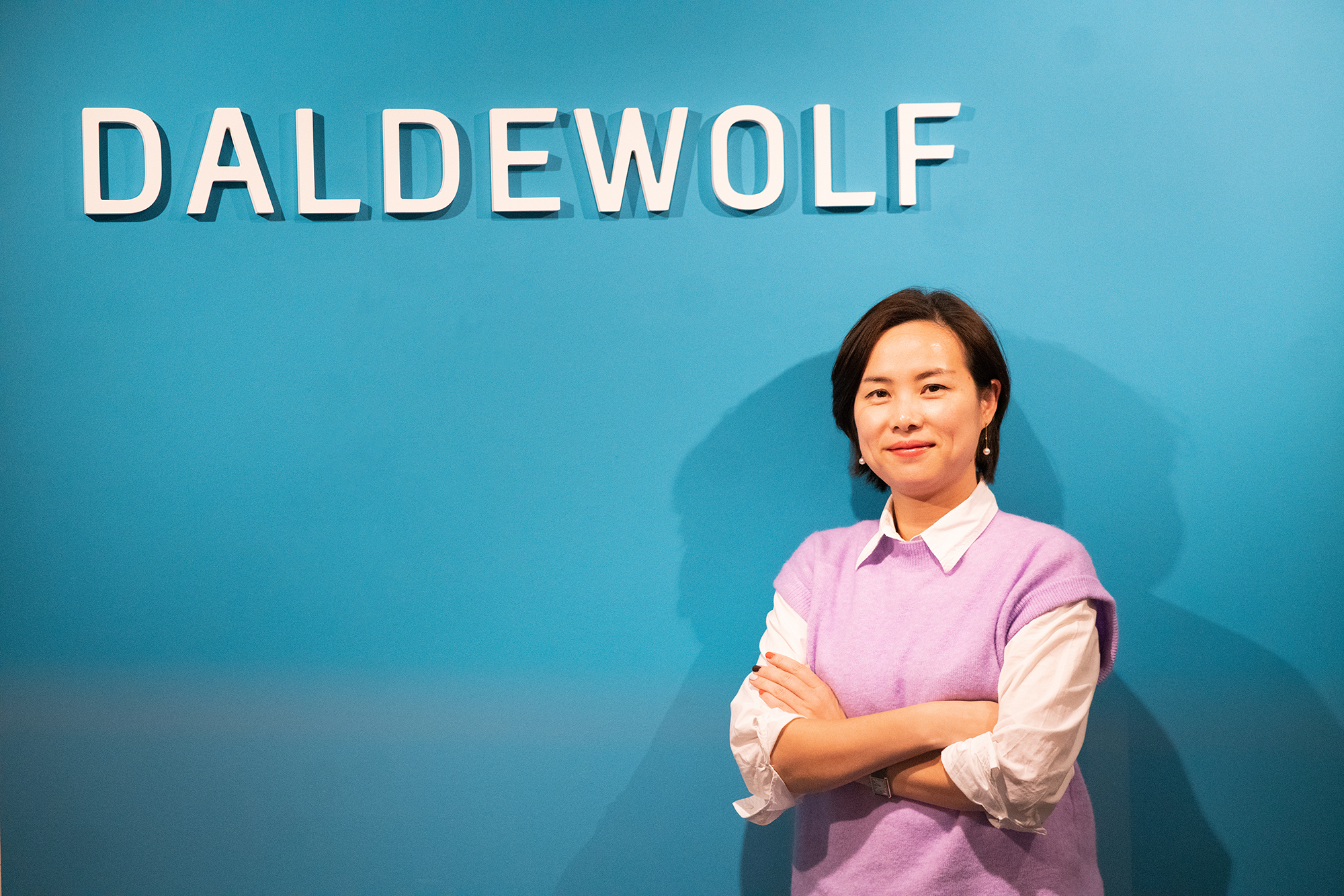 DALDEWOLF strengthens its corporate and financial law offering and continues to develop its China Desk with the arrival of Xiufang (Ava) Tu as counsel.
Ava holds a bachelor's and master's degree in Chinese law from the East China University of Political, Science and Law, an LL.M. in European law from the Katholieke Universiteit Leuven (cum laude), and a master's degree in Belgian law (equivalence) from the Université Libre de Bruxelles (magna cum laude).
Ava was first qualified to practice as a lawyer in the People's Republic of China. She then joined the Brussels Bar (French Order).
In addition to her specialization in corporate law (mergers and acquisitions, joint ventures) and commercial contracts, Ava regularly advises on projects involving Chinese and Belgian aspects, including Chinese investment projects in Belgium and Belgian investment projects in China. Her client portfolio mainly covers the logistics, infrastructure, pharmaceutical, innovation and technology sectors.
Prior to joining DALDEWOLF, Ava worked in several law firms, both in China and in Belgium, as well as in a large insurance group.
Ava is fluent in English, French and Mandarin (mother tongue).
Patrick DE WOLF, managing partner of DALDEWOLF, comments: "DALDEWOLF and its partners have been involved for a long time in two different but complementary markets, Africa (in particular the DRC) and China. The arrival of Ava is a tremendous asset in this context. She has also developed a business stream towards Belgium, her qualities will make her one of the successful lawyers in this segment".
Ava comments: "DALDEWOLF is well known for its multidisciplinary offering oriented towards Belgium but also towards international markets. I will be joining the corporate practice to support a client base focused on the Belgian, Chinese and African markets. The team spirit, the creativity, the dynamism and the reputation of DALDEWOLF's lawyers have convinced me to start this new phase of my career with them".