L'édition 2022 du classement The Legal 500 EMEA a récompensé DALDEWOLF pour 2 pratiques, dont une en Tier 1 en Belgique et dans l'UE, et deux avocats du cabinet.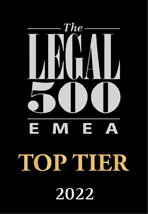 La pratique Food & Beverage de DALDEWOLF est récompensée comme tier 1 dans les catégories "EU regulatory: Food" et "Belgium Industry focus: Food". La pratique Droit fiscal est quant à elle reconnue comme tier 4.
Tant Aude Mahy, leader en matière de droit alimentaire, que Yaël Spiegl, responsable de l'équipe de fiscalité indirecte, sont reconnues comme "Next Generation Partners".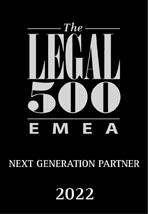 Pour rappel, le guide The Legal 500 évalue les points forts des cabinets d'avocats dans plus de 150 juridictions, dont les résultats peuvent être consultés gratuitement sur leur site. Les classements sont basés sur une série de critères, mais en termes simples, ils prétendent mettre en évidence les équipes des domaines de pratique qui fournissent les conseils les plus pointus et les plus innovants aux juristes d'entreprise.