DALDEWOLF is delighted to announce the arrival of a new associate within the VAT department of its Tax Law team. Gauthier Duquesne, with his diverse professional experiences, will provide valuable assistance in the field of indirect taxation.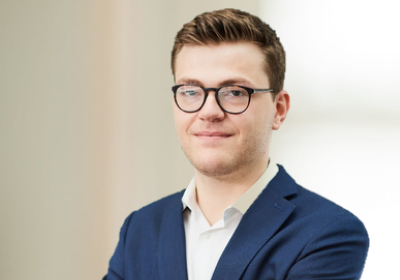 The Managing Partner of the firm, Patrick De Wolf, declared, "Welcome to Gauthier within our team. His academic background and previous experiences showcase his interest and competence in the field of VAT. We are confident that he will make a significant contribution to the success of our department."
Yaël Spiegl, who leads the VAT department, shares his enthusiasm, stating, "Gauthier is a talented and passionate young professional, and I am delighted to welcome him to my team. His expertise in VAT, research skills, and experience in advising Belgian and international clients will be a valuable asset to our operations."
Gauthier possesses a strong academic background, including a specialized Master's degree in Tax Law from HEC Liège and an LL.M. in European and International Tax Law from the University of Maastricht.
---
DALDEWOLF provides comprehensive tax assistance to businesses, individuals, and entities in both the public and nonprofit sectors.
The team, led by Yaël Spiegl, advises the firm's clients in various areas of taxation, within the scope of their national and international operations.
The team's lawyers handle operations such as corporate restructuring or group restructuring, usufruct-bare ownership structures, incorporation processes, tax relocations, tax implications of salary splits, real estate transactions, financial operations, and relationships between directors and their companies.
Our team covers all branches of taxation, from personal income tax to local taxes, including corporate tax.
Particular attention is given to the VAT aspects of our clients' activities and projects, as the firm has developed a specific and sharp expertise in this field. Accounting law matters, which are crucial in terms of corporate tax, are also part of our tax team's area of expertise.
The firm assists its clients in their dealings with tax authorities, including tax regularizations, reconciliations, and requests for advance tax rulings.
Lastly, the tax team advocates for taxpayers' perspectives in all stages of administrative and judicial proceedings.