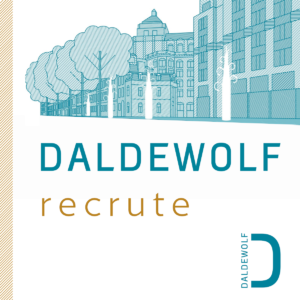 THE FIRM
DALDEWOLF is a renowned law firm in the following areas: Corporate and Financial Law (including Corporate M&A), Arbitration, Complex disputes and Mediation, EU law, Tax Law, Employment Law, Insolvency Law, Public and Administrative Law, Food Law, Construction Law and Real Estate Law.
Today, with more than 40 lawyers in its offices in Brussels and Kinshasa, DALDEWOLF has been successful since 1958 to continuously innovate in response to technological evolution and to meet the needs of its clients.
At an international level, DALDEWOLF is in contact with legal and finance professionals who are active on five continents and who share the firm's values ​​of independence and quality.
The Corporate and Financial Law team is led by Patrick De Wolf and Fabian Tchékémian. Its activities are focused on transactions (M&A, private equity, capital market transactions, shareholder agreements, stock option plans, due diligence procedures, share transfers) and on restructuring (mergers, demergers, contribution or sale of branches, transformation into another company form). The team also assists its clients in numerous cross-border transactions in support of the Chinese, American and Italian Desks and in the context of its activities in Africa.
DALDEWOLF is currently looking for a Mid-Level Associate to join its Corporate and Financial Law team.

FUNCTION
You will be a member of the Corporate and Financial Law department of DALDEWOLF:
You will advise clients on all aspects of corporate and financial law;
you will assist clients in the negotiation and drafting of acquisition contracts and/or restructuring documents (merger, demerger, etc.);
you will support clients throughout the life of their company (incorporation, fundraising, transformation, liquidation).
PROFILE
You hold a Master's degree in law with strong academic background;
you have between 3 to 5 years of relevant experience in the field;
you have good analytical skills, a spirit of synthesis and you like teamwork;
you have practiced corporate and financial law as a lawyer or in the business world;
you have a perfect written and oral knowledge of French and English.
OFFER
We offer you interesting and varied work;
a stimulating and fulfilling work environment;
the possibility of integrating a multidisciplinary, dynamic and open-minded team;
and the opportunity to develop your career and perfect your expertise within a renowned firm, in contact with national and international clients.
INTERESTED?
Does this vacancy appeal to you? Apply now for this top opportunity by contacting:
All applications will be treated with strict confidentiality.